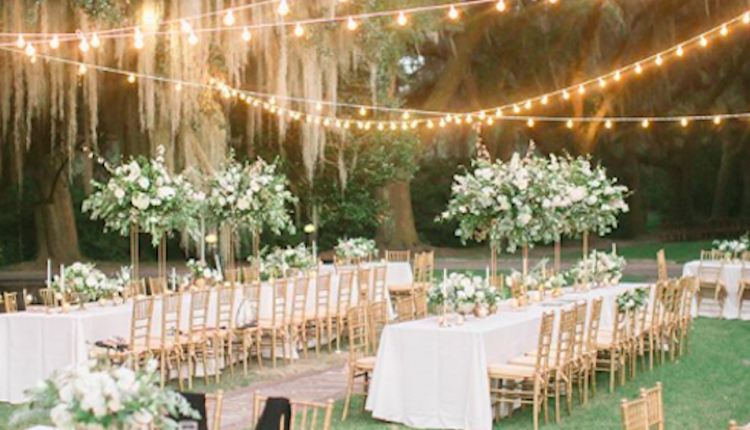 What to Look For in a Wedding Reception Venue
Planning a wedding can be a daunting experience at the best of times, and your choice of reception venue is critical. Of course, any venue must be able to accommodate the number of guests you are planning to invite, and here are a few other essentials to look for when searching for the perfect wedding reception venue.
Stunning Setting – You only get married once (hopefully), and the setting should be something very special indeed, and there are some amazing wedding reception venues in Sydney that fit the bill. Nice grounds are essential, and a listed building would be ideal to add some character to the occasion, and there are such venues in the Sydney area. If you plan to get married in the summer, you can utilise the grounds and stage the party in a wonderful setting.
Event Planning Service – If you choose a venue that often hosts weddings and other social functions, they would have a resident event planner, who would take care of everything on your behalf. All you have to do is tell the event planner what you want and they will take care of all the details, taking the pressure away from you. This person would liaise with you constantly during the run-up to the big day, and any changes can be added to the program.
Gourmet Menu Planning – Ideally, you want your menu to stand out for all the right reasons, and finding a venue that offers a gourmet menu planning service takes the hard work out of creating the perfect menu. Rather than choosing a set menu, you can create your own!
Touring the Venue – Prior to making any decisions, you should first pay any potential venue a visit, when you can see for yourself the amenities they have, plus you can discuss your needs with their event planner. Spending the morning walking around will give you added peace of mind, plus you can prepare a list of questions to clarify the terms and conditions.
Flexibility – Sadly, some establishments are very rigid with what's on offer, with several fixed packages that might not be 100% suitable, so look for a venue that is prepared to work with your ideas. Flexibility would include the ability to select an amount of money to be used for guests' drinks, after which people buy their own, that is, if you do not wish to foot the entire drinks bill.
Testimonials – It is always best to see some positive reviews about a venue and any busy establishment would be able to furnish you with a few contacts who have used their services in the past.
Allow yourself plenty of time to choose the wedding reception venue, then you will not be pressured into settling for anything less than you would like. You do need to crunch the numbers and come up with a budget, which will help the venue planer to accommodate you for a price that you can afford, and with a friendly, 'can do' attitude, the venue management would go out of their way to make this a very special day for everyone who attends.