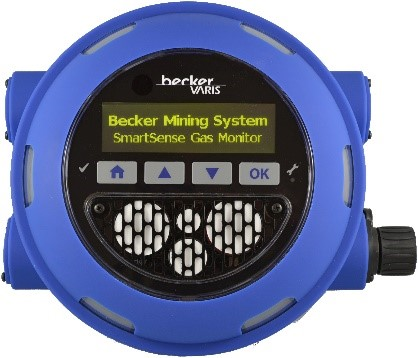 Gas detection refers to the monitoring of your workplace and surroundings for dangerous gases such as:
Carbon monoxide
Chlorine
Nitrogen dioxide
Also, overall oxygen levels
These gases can cause severe illness and even death. Monitoring your workplace will ensure that you and your employees are not exposed to harmful chemicals and gases. The gas detector will notify you immediately if the air quality is affected.
What are Gas Detectors Used For?
Gas detectors are frequently used by:
First responders
Utility crews
Firefighters
Maintenance professionals
Others who may be exposed to hazardous gases
A gas monitor can be installed or used in your workplace.
Office
Loading dock
Parking structure
Fabrication facility
Crawl spaces
Basements
Tunnels
Other confined spaces
You can wear the equipment on your body in what is known as the "breathing zone", near your nose or mouth. Or, you can place a monitor in a corner of the room to ensure that the air is safe for breathing. To ensure the best accuracy, you should keep your gas detector near your nose and mouth.
Gas detection systems can be used to monitor the safety of your workplace and help you protect your employees. You should keep a log of any gas leaks or other workplace hazards so that you can fix them as quickly as possible and prevent them happening again.
This post was written by Justin Tidd, Director at Becker Mining Communications! For over 15 years, Becker Communications has been the industry's leader in Gas Monitoring Devices and electrical mining communication systems. As they expanded into surface mining, railroads, and tunneling they added wireless communication systems, handheld radios, tagging and tracking systems, as well as gas monitoring.