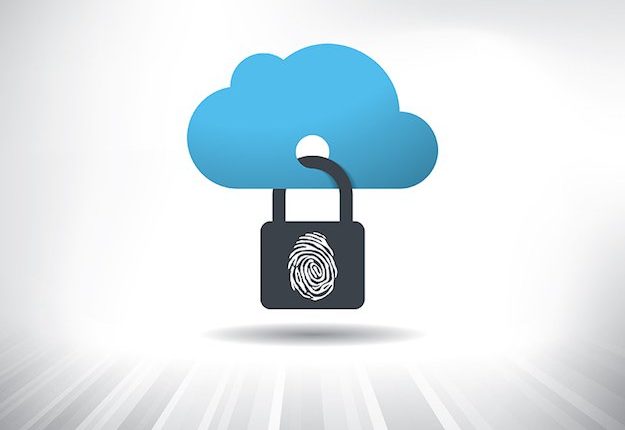 Cloud computing can be valuable to organizations and people the same. It can make joint effort simpler and done continuously; it very well may be utilized for pretty much anything you could do on a personal computer, and now and again generally accessible. More than this cloud computing can cut the expense related with working a business by making computing more productive.
Cloud Computing is an extremely unique territory that has developed to incorporate applications, data, framework and services that gives assets to computing, systems administration and capacity. It is anything but difficult to execute and scale as indicated by your necessities.
A genuine model is Google Docs. Google Docs give you the assets to make, alter, change and store reports, introductions, spreadsheets on the web. It likewise permits you to effortlessly impart your reports to others and have them see or alter these also.
Cloud Computing and Security
Honestly, the most alarming thing that the vast majority and organizations need to look about cloud computing is the way that they will lose control for working the services that they put into the cloud. It could be a product, a stage, stockpiling, or service; operational control and obligation are not, at this point theirs. Returning to the Google Docs model, you can do all the functionalities it offers, however you can't make certain of its security. Dissimilar to in Microsoft Office or Open office, you can deny macros or be cautious with your layouts. With Google Docs, be that as it may, this is preposterous. Furthermore, on the off chance that security slips occur with Google Docs, you will be influenced. Try not to think for a second that Google Docs being a result of a monstrous tech organization is invulnerable from weaknesses. A March 2009 occurrence uncovered a bug in Google Docs that released individual archives to unapproved outsiders. And keeping in mind that Google says that it influenced a minority of archives, it is as yet a security bad dream.
Web Application Firewall Provides a More Secure Cloud Computing Experience
It appears to be that the Cloud applications are innately not secure. When you put an application into the cloud, it gets helpless against assaults. In addition, IBM XForce found that in 2008, 74% of distinguished Web application weaknesses in the cloud don't have patches accessible. Be that as it may, the comfort, adaptability and economy of cloud computing can never be overlooked.
read more
read more
read more
read more
read more
read more
read more
read more
read more
read more
read more
read more
read more
read more
read more
read more
read more
read more
read more
read more
read more
read more
read more
read more
read more
read more
read more
read more
read more
read more
read more
read more
read more
read more
read more
read more
read more
read more
read more
read more
read more
read more
read more
read more
read more
read more
read more
read more
read more
read more
read more
read more
read more
read more
read more
read more
read more
read more
read more
read more
read more
read more
read more
read more
read more
read more
read more
read more
read more
read more
read more
read more
read more
read more
read more
read more
read more
read more
read more
read more
read more
read more
read more
read more
read more
read more
read more
read more
read more
read more
read more
read more
read more
read more
read more
read more
read more
read more
read more
read more
read more
read more
read more
read more
read more
read more
read more
read more
read more
read more
read more
read more
read more
read more
read more
read more
read more
read more
read more
read more
read more
read more
read more
read more
read more
read more
read more
read more
read more
read more
read more
read more
read more
read more
read more
read more
read more
read more
read more
read more
read more
read more
read more
read more
read more
read more
read more
read more
read more
read more
read more
read more
read more
read more
read more
read more
read more
read more
read more
read more
read more
read more
read more
read more
read more
read more
read more
read more
read more
read more
read more
read more
read more
read more
read more
read more
read more
read more
read more
read more
read more
read more
read more
read more
read more
read more
read more
read more
read more
read more
read more
read more
read more
read more
read more
read more
read more
read more
read more
read more
read more
read more
read more
read more
read more
read more
read more
read more
read more
read more
read more
read more
read more
read more
read more
read more
read more
read more
read more
read more
read more
read more
read more
read more
read more
read more
read more
read more
read more
read more
read more
read more
read more
read more
read more
read more
read more
read more
read more
read more
read more
read more
read more
read more
read more
read more
read more
read more
read more
read more
read more
read more
read more
read more
read more
read more
read more
read more
read more
read more
read more
read more
read more
read more
read more
read more
read more
read more
read more
read more
read more
read more
read more
read more
read more
read more
read more
read more
read more
read more
read more
read more
read more
read more
read more
read more
read more
read more
read more
read more
read more
read more
read more
read more
read more
read more
read more
read more
read more
read more
read more
read more
read more
read more
read more
read more
read more
read more
read more
read more
read more
read more
read more
read more
read more
read more
read more
read more
read more
read more
read more
read more
read more
read more
read more
read more
read more
read more
read more
read more
read more
read more
read more
read more
read more
read more
read more
read more
read more
read more
read more
read more
read more
read more
read more
read more
read more
read more
read more
read more
read more
read more
read more
read more
read more
read more
read more
read more
read more
read more
read more
read more
read more
read more
read more
read more
read more
read more
read more
read more
read more
read more
read more
read more
read more
read more
read more
read more
read more
read more
read more
read more
read more
read more
read more
read more
read more
read more
read more
read more
read more
read more
read more
read more
read more
read more
read more
read more
read more
read more
read more
read more
read more
read more
read more
read more
read more
read more
read more
read more
read more
read more
read more
read more
read more
read more
read more
read more
read more
read more
read more
read more
read more
read more
read more
read more
read more
read more
read more
read more
read more
read more
read more
read more
read more
read more
read more
read more
read more
read more
read more
read more
read more
read more
read more
read more
read more
read more
read more
read more
read more
read more
read more
read more
read more
read more
read more
read more
read more
read more
read more
read more
read more
read more
read more
read more
read more
read more
read more
read more
read more
read more
read more
read more
read more
read more
read more
read more
read more
read more
read more
read more
read more
read more
read more
read more
read more
read more
read more
read more
read more
read more
read more
read more
read more
read more
read more
read more
read more
read more