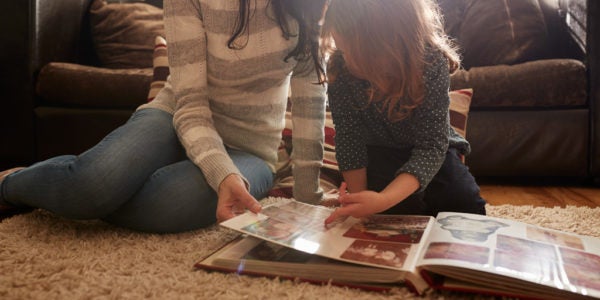 How to Safely Store Photographs
It is crucial to ensure that you store pictures or photos properly to preserve them for the future. Remember, photos are rather delicate and are often irreplaceable, so you need to take care to place them in storage or on display in the best way possible to keep them looking elegant. Taking care of your photos allows you to go through the event after many years. With an option like custom photo books, all those pictures from your childhood are still likely to be in good condition in 30 years.
If you have some pictures that give you incredible memories or make you smile by viewing them, imagine how it would feel if you lost them. Think of waking up one day, and you cannot relive those best moments of your life. Would it not be scary? It is your responsibility to ensure your photos are well preserved for many years to come. If you want to store your pictures safely, consider the following:
Archive photos in the cloud
In this digital era, you are likely to take many photos with your Smartphone, but you are at risk of losing them all if you are not careful. If you are not proactive at keeping a good backup of digital photos, you can sync them to the cloud. It is an excellent way to set it and forget it. You get a convenient storage option where once everything is backed up, you never lose it. With popular cloud storage options such as Dropbox, Google Drive, Microsoft OneDrive, and others, you can automatically back up your camera roll. Every picture captured is kept forever, giving you the convenience you deserve.
Custom photo books
Digital photographs are excellent but holding something physical cannot be underestimated. Print photos provide a precious, tangible connection that cannot be found elsewhere. They offer value that most digital photos cannot. What is better, everyone can create a custom photo book to store all those precious moments without fear that they may lose them. As long as you take care of your book, you can rest assured you will relive those moments in there for a very long time.
External drive
All those digital photos you have sitting in various folders within your computer can get lost with the touch of a button. They are not safe, so why not try to copy and write them to an external drive. It is a perfect way of having a quality backup for all the photos that matter. Think of using a flash drive considering it is portable and a simple solution. You can keep it in a safe place until you need to go through the moments you have stored in there. What is more, an external drive provides you with more extensive and cheaper storage space.
Photos tell our story in a way words can't manage to. They help us relive different moments of our lives, so it only makes sense to keep them safe as much as possible. It would help if you stored your photographs safely, never to lose them even many years after you took them. Whether digital or print, your photos should never get lost.